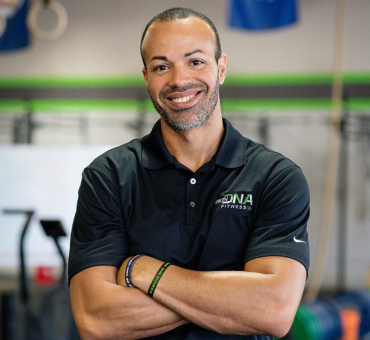 Saad Enrique Rivera
American Council on Exercise Certified Personal Trainer
American Council on Exercise Certified Sports Performance Coach
American Council on Exercise Certified Sports Nutrition and Weight Management Specialist
World Calisthenics Organization Level 1 and 2 Certifications
USA Volleyball Coaching Accreditation Program Certified
CPR and AED Certified
Originally from Puerto Rico, a US Air Force Veteran, former NCAA Division 2 Collegiate Volleyball Player at Newman University in Kansas and current Volleyball Coach.
Has specialized in training clients over the past 4 years in functional movements, sports performance and conditioning.
Loves working with clients of all ages from 10 to 60 years old to achieve their goals and see results.
Employs a practice what you preach mentality when training clients or teaching classes so he can share his experience.
Personal Quote: "The positive thinker sees the invisible, feels the intangible and achieves the impossible".