WHAT IS BOOTCAMP?
Iron DNA prides ourselves with a BootCamp workout like no other. Our BootCamp program is a challenging group exercise class for individuals of all ability levels created to build your strength and overall fitness. This one-hour high energy workout is based on the fundamentals of High Intensity Interval Training and Functional Movement exercises uniquely designed to give you a new experience every day while achieving any goal imaginable. We promise you will never get bored!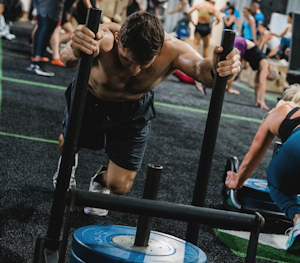 We are always happy to have new folks drop by and share the love. We're simply raising the bar, allowing you to experience the true Iron DNA Fitness experience of Bootcamp!
Instructors create road maps for each high energy workout that include Strength training, Cardio Conditioning, Functional Movements, Core training, and Muscle Confusion. No two classes are ever the same so boredom won't be a problem!
The participant-to-instructor ratio is monitored so that we can ensure personalized service during each class. This equates to a customized workout for any fitness level, mixing several different types of equipment and body weight exercises. BootCamp is tough, fun…and ADDICTIVE!
SO WHAT DOES THIS MEAN FOR YOU?
BootCamp is designed to work ALL muscle groups with intensive workouts that target full zones including lower body and upper body training. Combine these zoned workouts with alternating total body workouts and you could achieve increased: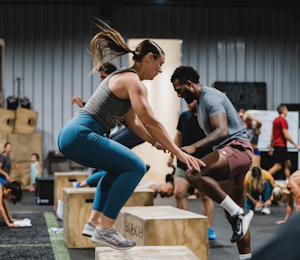 Strength
Stamina
Flexibility
Cardio-respiratory Endurance
The combination of a team atmosphere, intense cardiovascular and strength workouts and fitness education makes our BootCamp program very effective at reducing excess body weight, improving cardiovascular endurance, increasing lean muscle mass and improving overall coordination and balance.