WHAT IS PERSONAL TRAINING AT IRONDNA FITNESS?
Our trainers believe in spending quality time with each person, ensuring they are moving safely through their techniques. To accommodate this, personal training can be 1-on-1 or in a group setting with up to 5 people. This gives the trainer a chance to see any muscle imbalances or assess past injuries that need to be corrected or improved upon.
You will learn solid principles of exercise that will stay with you on your fitness journey, not just machine motions and rep counts!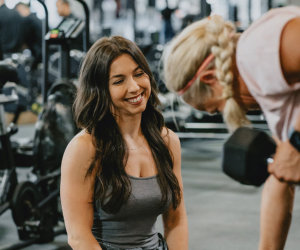 Every movement, pace and intensity level is scaled to each person's personal ability and overall physical fitness condition. You can start with NO ability at all – we scale every movement so you get stronger and achieve a higher level of fitness as you grow.
Our superior Personal Trainers excel in their knowledge of exercise physiology, nutrition, anatomy, and program development. This ensures a customized workout plan that provides ongoing motivation and support to help you achieve your individual fitness goals.
SO WHAT DOES THIS MEAN FOR YOU?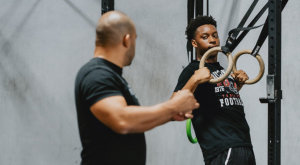 RESULTS! Working with a personal trainer gives you an edge. Whether you are just starting on your fitness journey or are looking to improve your current level, a personal trainer will be at your side, pushing you…motivating you…supporting you…and making sure every movement is done safely and correctly. Learning how to move correctly is fundamental to your fitness success. Your trainer will hold you accountable, provide constant feedback, and celebrate all of your successes, both big and small!