Contact Us

Today

Iron DNA Fitness provided state-of-the-art exercise equipment, fun and exciting group fitness classes, and much more. Our Iron DNA trainers are dedicated to the idea that health and fitness is more than just a series of exercises to be performed, it's a lifestyle. That's why our goal is to make our fitness center as welcoming and comfortable as possible for people of all ages, fitness levels, and skill levels.
Location
10970 S Cleveland Ave. Suite 501
Fort Myers, FL 33907
Phone
Hours
Mon. – Fri. 5:00am – 7:30pm
Sat. 7:00am – 12:00pm
Sun. (open gym only) 8:00am – 11:00am
FAQ
How much do your memberships cost?
Our memberships range from 135 to 165.
Do you offer month to month contracts?
Yes, we offer commitment plans as well as month to month contracts.
What does the membership include?
Unlimited classes as well as access to our open gym hours.
What are your open gym hours?
We allow open gym activity Monday – Friday 10:30 a.m. to 4:30 p.m. Sundays 8-11
How do personal training sessions work?
You do not have to pay for a membership to be able to train with one of our Personal Trainers. Personal Training is billed by each individual session. Our trainers are able to work around most schedules. Personal training starts at $50 for ½ hour and $85 for 1 hour.
Do you offer a free trial?
Yes we always offer three classes for free and this can be either bootcamp or CrossFit.
What is your guest policy and do you offer day passes for non members?
We do! Our drop in rates are $25 per day & $70 per week.
What amenities do you offer?
We have showers with all the necessities in them, towels, free water bottles, and free gum and tons of recovery tools!
Do you offer membership holds?
Yes, we can place a hold on your membership so you're not charged for the time you're away. All membership requests must be emailed to [email protected] and be sure to include a start date and end date for your hold.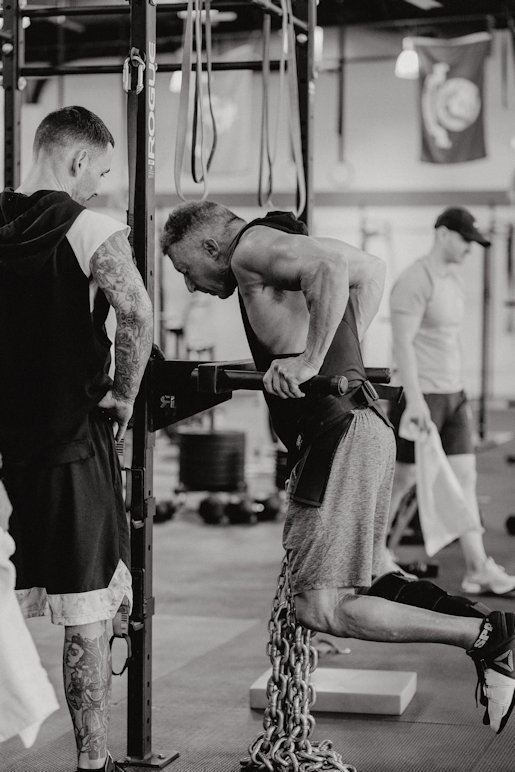 Excellent first class equipment with the most up to date and dedicated personnel trainers!
Dropped in on a Saturday and was very impressed! Freakish workout and atmosphere. Highly recommended! Coming back for sure.
Looking for an amazing workout, results, AND the best trainers in the industry? This is your place! Nicole Is the very best, 100% committed to helping me achieve my goals!