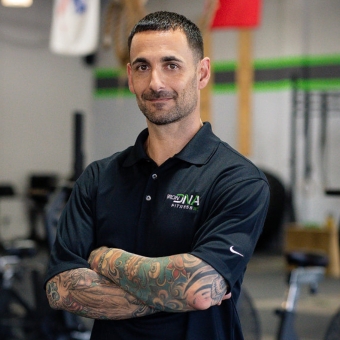 Seth Hayes
Owner
ACE Certified Personal Trainer
ACE Certified Sports Performance Coach
ACE Certified Mind and Body Coach
TRX Certified Trainer
Russian Kettlebell Certified
Twist Sports Performance Specialist
USAW Coach
CPR and AED Certified
Owner and founder of IronDNA Fitness.
Over 15 years of experience coaching and training individuals and groups at all fitness levels ranging from athletes to beginners.
Seth grew up playing a variety of sports and loves exercise.
Seth loves working with athletes, body builders, and anyone who needs weight loss guidance.
Personal Quote: "Condition your body; train your mind."